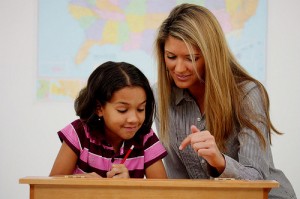 I have found it interesting working with many musical groups each year and as I observe each ensemble I have mentally noted the results of motivated directors as well as less motivated directors. Each ensemble seems to reflect the influences of their director. The most proficient and musical ensembles will always have an energetic and inspired director on the podium. The bands which exhibit respect and professionalism in their performance will invariably have directors who reflect these same characteristics. The only exceptions were the bands who had recently replaced less than adequate directors with improved models. It will take a couple of years to undo damages done by bad band directors. Did I say BAD DIRECTORS? Trust me, they are out there.
Motivation is infectious and the attitude of the director is most often seen in the students in their bands. The first indication that the band will perform well is the respect and control exhibited by their director. Most band members are respectful and polite. Some members are rude and unruly and in most cases, their poor playing is a result of this fault. After meeting their director, I usually see the same faults as are in the students. It is obvious the influence every band director has on his/her students.
As an example of this influence, I worked with a group which was the most difficult to handle. The students were constantly talking and playing their instruments as I addressed them in my clinic. It was obvious that they were not used to being respectful or even under control in their rehearsals. During their rehearsal, little was accomplished and at one point, I thought there was going to be all out fight between the director and one of his/her students. The director accused the student of playing the wrong note and the student responded with "no I didn't, that was a figment of your imagination". As the rehearsal continued, tensions increased and I was caught in the middle. Needles to say, the band did not perform well.
Another example of how the director's attitude can motivate his/her students happened this year also. As the band mounted the stage, each performer was quiet, polite and focused on what was expected of him/her. During the rehearsal, their director spoke softly with constructive comments and as each comment was made, the ensemble continued to improve. Was the difference between the two directors a result of their education? Was the difference because of an age differences? The reason was obvious. One director was motivated in his/her position as an educator the other hated every minute of his/her job. If the director enjoys working with students, the students will feel it and work harder to please him/her.
These two examples were used to describe the effect a director can and does have on their ensemble but there is also a level of motivation which I have recently observed. While working with another band, one student in the percussion section caught my eye. Everything this student did was thought out and for a reason. During their rehearsal, I made a mental note of his actions and later in the afternoon I called the director to the side to question him/her about this student. The director told me that this young man was the most involved student in the band. Later, I pulled him aside to visit and was very impressed with his decisions for his future. He wanted to be a musician and had been looking into schools for his post high school days. Visiting with him was like visiting with a very intelligent adult for his motivation to become a great musician was evident. His director was of the same mind set for the director ran his/her band with purpose and confidence, unlike the previous example.
I was reminded of a Jazz festival I judged many years ago in Iowa. At that time we were expected to make our comments on audio cassettes (remember those?) and as the first band mounted the stage, my eye again was caught by a young bass player. As she prepared for their presentation, I knew that she was a player. Even before this young lady played a note on her bass, I mentioned on the tape that there was something special about this musician and at the end of the contest, we presented her with the "outstanding musician" award for the day. Before she played a note, I knew she was motivated. If I remember correctly, the band was also outstanding.
In closing, I would like to share my observations on how to motivate students. Band directors and teachers in general who love their job and enjoy working with students will instill motivation in their students to a tremendous degree. Teachers who moan and complain all the time will drive our good students out of music. Even if the student is not interested in music as a career, a bad teacher will negatively influence that student's general appreciation of music and thus lessen many more people's appreciation of our art form.