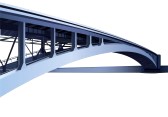 We have all run into this situation- The notes are too fast to single tongue and too slow to double tongue. This situation is usually referred to as "the gap".
Normally players find that it is very difficult to effectively speed up their single tonguing when in fact they should learn to more effectively control a slower double tonguing pattern.
Trying to increase single tonguing speed tends to create tension and stiffness in your tonguing technique which is detrimental for increasing speed while, on the other hand, slowing down your double tonguing technique will create more relaxation in the tongue and is much easier to control.
Below I have included some exercises which will improve your ability to better cover this problem.
Download exercises here- Filling in the Gap