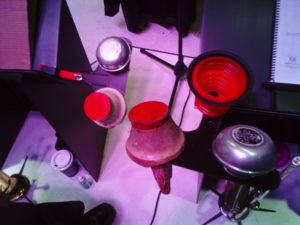 This very simple, cheap and easy device has saved us on more than occassion.
The number of must changes is tremendous in this show and sometimes we have only two or three beats to get a mute in. Having the mutes resting at the end of my bell makes the change possible.
Check out my first posting on this $2.97 mute holder which will make your life much easier.