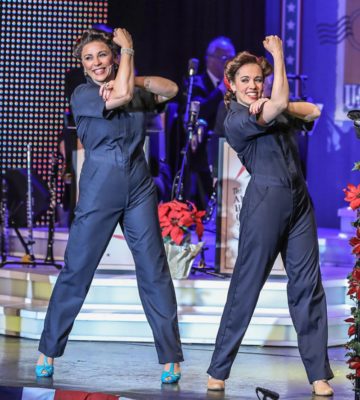 The last show I was playing before moving to Texas was "The All Hands On Deck Show".
Of all the shows I have played, this is the one that I enjoyed the most. The cast, musicians and even the stage crew were a blast to work with and I still miss playing with them.
If you are planning to visit Branson, Missouri, by all means be sure to go to this show. The music, singing, dancing, comedy are all top rate and you will never see a more patriotic show. This is a top rated New York level entertaiment at far less the cost and inconvenience you would experiance in a larger city.
Do yourself a favor and say hello to Jody Maderas,producer, director and creator of the most patriotic show in America. Check it out at the Dutton Theater in Branson. This is also the only show in town with a live big band.
Continue to read about the patriotic support of this fine show in the following press release.
"A Central Texas nonprofit group that provides assistance to families of deceased veterans received a big boost on Friday for its veterans' interment fund.
Eddie Bell Sr., president of the Korean War Veterans Association for the state of Texas, received a $3,000 check from Operation Stand Down Central Texas at the group's headquarters in Copperas Cove.
The funds were part of the proceeds from a June 17 and 18 live musical show held at the Temple Cultural Activities Center. The cast and crew of the "All Hands On Deck" show came from Branson, Mo. and held performances on Father's Day weekend. The event served as a fundraiser for Operation Stand Down Central Texas, with OSDCT also promising to share the proceeds with the KWVA's Veterans Interment Fund.