I think all serous trumpet players will find this interesting.
I did several searches for a list showing the most popular and talked about trumpets on the Internet today and found this one……
The following was taken from one such "Most Popular" on the Internet lists… Hold on to your Bach, Schilke, Benge, Conn, Yamaha.
10 Best Trumpets
60,413 reviews scanned
BestReviews.guide (BRG) is a data¬driven assistance tool for your online shopping research. There's so much information available out there: social platforms, blogs, forums, comments, articles, and many more. At any given moment, there are thousands of new reviews published. It's impossible to keep track on all of them on your own, and it can be frustrating even just to try. It's time consuming, exhausting, and confusing.
The idea behind BRG was to develop a technology that can collect all this data and analyze it ¬doing all the hard work for you, so you could keep track easily over the crowd sentiment. We crawl through major online marketplaces and retailers in real¬time, staying always up to date on all the recent products and prices. Our mission is to make your shopping experience simple and enjoyable, and allow you to save time and money. We are excited to see the BRG community growing and we are working diligently to improve continuously and pursue our mission. Stay tuned!
If you have any questions or suggestion, please write us at:contact@BestReviews.Guide
And here are the 10 most popular researched trumpets on the internet…..
1
Legacy Intermediate Trumpet TR750 w/ Deluxe Con…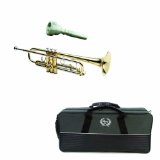 2
Hawk WD-T313 Bb Trumpet with Case and Mouthpiece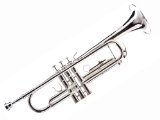 3
Cecilio 2Series TT-280N Nickel Plated B Flat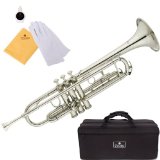 4
Le'Var BTRLV100 Student Trumpet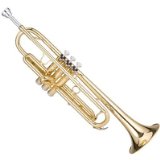 5
Hisonic Signature Series 2110L Bb Trumpet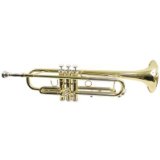 6
Cecilio 2Series PT-280N Nickel Plated B Flat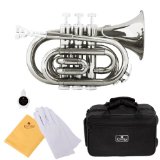 7
Hallelu HTP-200 Bb Trumpet W/pro Case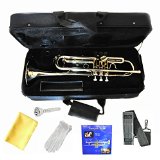 8
RUGERI B FLAT NICKEL PLATED POCKET TRUMPET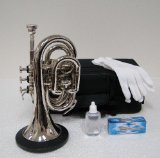 9
Crystalcello CWD415 B Flat Lacquer plated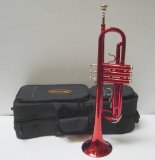 10
Crystalcello WD480 B Flat Lacquer Plated Pocket…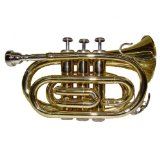 WHAT HAS OUR TRUMPET WORLD FINALLY COME TO?