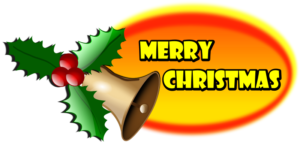 It's time again to stock up on your Holiday trumpet arrangements and to help speed your selection along, we have listed just a few!
This post includes only our Christmas Solos and Duets.
In our next post we will try to get in the trios, quartets and trumpet choir arrangements.
Yes, this has been a very busy year and we hope you can find what you are looking for.
Each link will take you to the page describing the arrangement as well as a recording so that you will know how your arrangement will sound.
Merry Christmas from Branson, Missouri and the Branson Trumpet Ensemble.
Solos
For Unto Us A Child Is Born- Solo Trumpet w/ Tracks
20 Of The Most Popular Christmas Songs For Trumpet
Trumpet Solo Tracks Christmas Sheet Music Bundle
Little Drummer Boy- Solo Track
Have Yourself A Merry Little Christmas- Solo Track
Solo Duet Trio
Bring A Torch, Jeannette, Isabella- Trumpet Solo, Duet or Trio, w/Piano sheet music
Away In The Manger- Trumpet Solo/Duet or Trio (with Organ)
Duet
The Ultimate Christmas Duet Collection #2
O Come All Ye Faithful- Trumpet Descants
O Little Town of Bethlehem- Trumpet Solo or Duet/w Organ
Christmas Duets for Trumpet- 5 easy duets
Christmas Duets for Trumpet – 5 advanced duets
Joy To The World- Trumpet Duet w/ Organ
"Let It Snow, Let It Snow, and so forth"- Trumpet Duet
O Christmas Tree- Trumpet Duet
Ding Dong Merrily On High- Trumpet Duet w/Solo Track
Christmas Time Is Here- Trumpet Duet /w Solo Tracks
Grownup Christmas List- Trumpet Duet /w tracks
Rudolph Gets Funky- Trumpet Duet
What Child Is This- Trumpet Duet
Trumpet Duet Christmas Sheet Music Bundle
Jingle Bells- Trumpet solo or duet with MP3 accompaniment