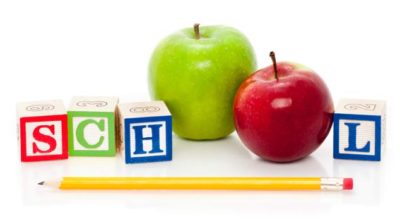 So, why don't we jump right in and begin our quest for that perfect job that you are looking for in music.
Different forms of teaching
College/University– Teaching at the University or College level can be very satisfying for you are usually working with focused and dedicated students. Working with this type of person is much less frustrating than teaching at lower levels of students. A definite advantage of this level is that you are working with more developed musicians which is a challenge all of its own. Your teaching schedule is more like most regular work schedules. Although you may be required to spend additional overtime it is in most cases the exception than the norm. Punching in at 8:00 and leaving for home around 3:00 to 5:00 is a great work schedule. Additional hours are always required from time to time but for the most part, you will enjoy the hours spent at work.
Salaries will fluctuate greatly. Some small religious schools work on a more limited budget and you will be expected to augment your teaching income with additional activities. Salaries may be misleading. I taught at a Major University and my salary was just enough to support our family of five. What made this a more profitable position was the fact that for every dollar I put into my retirement fund, my university was putting in two dollars. After teaching at my school for thirty years, I was able to retire very well off. When considering a University/ College position, take into consideration the benefits which can make a big difference down the road.
Now I will give you one of the down side issues teachers are facing at this time. The number of well qualified University/College teachers has grown to the point that the market is saturated with more teachers than there are jobs. This is true mostly in the case of applied teachers and conductors. The private instructor or studio teacher has been filled to overcapacity. Another issue to consider is the fact that unless you have a Doctorate in your chosen field you will not have a chance in getting a job. There are exceptions to this statement but if you are not expected to have the terminal degree (Doctorate) you are looking at a job that no one else wants.
Job Satisfaction- Rewarding
Amount of work/financial rewards- Low pay/possible benefits
Difficulty of job- Comparable to regular day worker
Elementary music  teacher– Teaching Elementary Music as a profession is very rewarding. You will be planting the seeds which will grow in the your student's awareness of what is involved in the production of this art form as well as learning  what to listen for in music. No other instructional position has more impact on the musical future than that of the Elementary Music teacher.
In today's market, the addition of other related musical interests as well as general education courses will improve your ability to secure jobs in this field.
As with most teaching positions in public schools, the financial rewards are not as substantial as those graduating in other fields.
If you are a dedicated person interested in seeing major changes in individuals you are in contact with, the Elementary Teaching field should be one that you need to investigate. At least find out if you can work with and enjoy relating to the younger population. In my case, I felt very uncomfortable in an elementary class room situation during graduate school and I knew before the hour was up that this was not something I would do well.
Job Satisfaction- Rewarding
Amount of work/financial rewards- Low pay
Difficulty of job- Very time, energy,  consuming