From time to time I run across a musician or a band that I think should have extra recognition and today's post features one such group.
Information taken from their Web Site.
Generation Esmeralda featuring Jimmy Goings is the current incarnation of the group Santa Esmeralda featuring Jimmy Goings. The group has come together through the urging of trumpet player, Tom Poole, from the original "Santa Esmeralda Touring Band" and Brazilian promoter, Sergio Lopes. Goings returns to the stage and touring in this new form as an exclusive tribute to the music and spirit of "Santa Esmeralda".
"GENERATION ESMERALDA FEATURING JIMMY GOINGS"
The Band features Original Members from the 1978-82 touring bands:
JIMMY GOINGS: LEAD VOCALS/PERCUSSION
TOM POOLE: TRUMPET, FLUGELHORN
MICK VALENTINO: ACOUSTIC/ELECTRIC GUITARS
TONY BAKER: ELECTRIC GUITAR
With the addition of these fine musicians:
ARIANE CAP: BASS
PATRICK MOREHEAD: KEYBOARDS AND ORCHESTRA PROGRAMING
MIKE RINTA: TROMBONE
STEFFEN KUEHN: TRUMPET
LOUIS FASMAN: TRUMPET
ROBERTO QUINTANA: PERCUSSION
'T' MORAN: DRUMS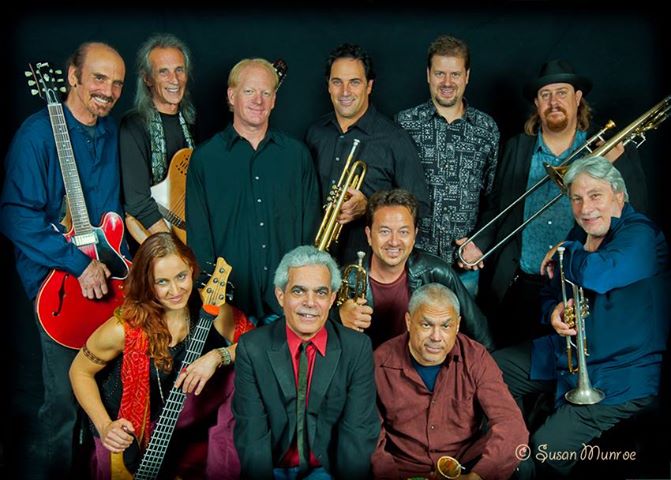 This is the kind of band that you wish was playing in your town regularly and they called you to join them. I am very impressed with the grove that they show and the tightness of the ensemble. I give this group the ultimate compliment a fellow musician can give……Bitchin'.