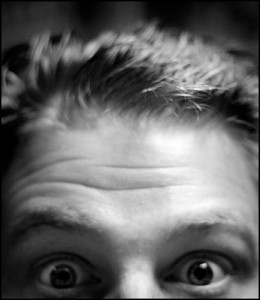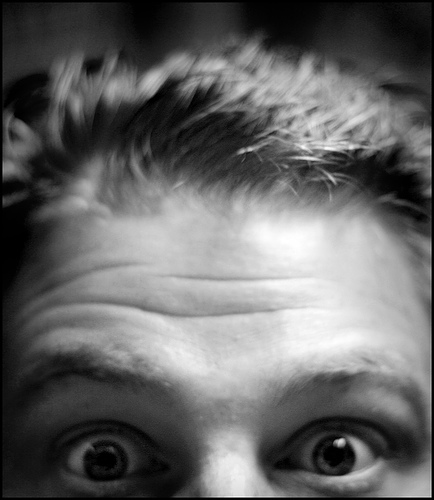 The lights go down, the audience begins their applause and you walk out from behind the curtains to perform your solo. As you reach your spot next to the piano, you notice the shaking in your legs and the extreme dryness in your mouth. As you acknowledge your accompanist you realize that you can't breath or even remember your name. AND THEN IT GETS WORSE!
If you have ever performed in front of an audience, no matter how large or small, you may have gone through a similar situation. It is even worse for trumpet players for we have chosen an instrument which is the least forgiving. The slightest mistake is amplified to a greater degree on a trumpet than on any other instrument. A missed note on a piano is not anywhere near as bad as a wrong note played by a trumpet. To the best of my recollection, I can remember only one performance which was without concerns. Only one carefree performance and I have been performing on the trumpet for more than 58 years. I will try to address as many issues pertaining to performing under pressure and try to offer a few solutions which will help you cope with what we refer to as STAGE FRIGHT.
Stage fright is a very negative term which I would like to replace with a better term- performance anxiety. The amount of nervousness will vary among players just as our level of performance will also vary. There are player who do not get nervous and to those individuals, I am very envious. For the rest of us, we first need to learn the basic truths about performance anxieties and I will discuss several in this posting.
What are the basic reasons we get nervous before, during and after our performance?
The music is more difficult than our ability.
We did not practice the music enough.
We did not practice the music effectively
Lack of concentration added to our problem.
Our physical preparation was not considered.
Our mental preparation was not considered.
Not enough time was allotted for preparation.
The mechanics of the instrument was not considered.
Each of these areas will need to be addressed in order for your performance to be at its full potential. I will explain each and hopefully by the end of this post, you will understand the importance of a more thorough preparation for your next performance which in turn will lessen your  nervousness.
The music is more difficult than our ability
This statement might seem to many as being a little to obvious but I have coached many players who have chosen material much more difficult than they were able to perform. If you choose a solo which on your best day you can play well, what chances will you have on your performance day if your dog died the night before or you woke up the morning of your performance with a huge split in your upper lip. Just like a successful gambler, you have to be aware of the odds in your favor as well as the odds against you. I'm not saying that you should always play it safe, but if you want to release some of the nervous pressures in your future, take this into consideration. Don't expect to play over your ability all the time.
We did not practice the music enough
The great cornet soloist Herbert L. Clarke has been quoted as saying, "I would never perform a solo in public unless I could play it one-hundred times perfectly in a row". This is the reason Mr. Clark was such a fantastic performer. Think back to your last solo you performed. Could you have played it perfectly ten times in a row? Five times in a row? Could you have played it twice in a row perfectly? This is one of the biggest reasons we get nervous before and during a performance. To be perfectly honest, we really don't know our material well enough to play it in public. We are not prepared enough to convince ourselves that the solo will go as well as we want. In  my next posting, I will go through a few suggestions for preparing material for public performances.
We did not practice the music effectively
Many times players feel that if they practice their music often enough, they will be prepared for their performance. We all need to realize that the number of times you play a passage is not what makes you better. Practicing your material efficiently will take less time and energy than practicing it inefficiently. If you are like most musicians, you will start practicing your solo at the upper left corner and continue down the page until you reach the lower right corner. Have you ever started in the middle? Have you ever only practiced the difficult passages and skipped the easy sections. Have you ever transposed your solo up a step or down a step. Have you ever played the material at half speed or double speed or have you tried slurring all of your notes? You might ask why would you want to do that? Changing your repetitiously boring practice routine will add a new life to your solo material as well as forcing you to think more.
Our physical preparation was not considered
Have you ever been out partying all night and get up the next morning wondering why you were out all night partying the night before? I'm sure we all have had that experience and have paid for it the next day. Think back to your last solo performance and ask yourself, did I do everything I needed to do to be physically up for the event. If your performance is important enough for you to spend weeks practicing, your physical condition should not be overlooked. Get plenty of rest the night before your solo for this is where you will gain the physical strength to do your very best on stage. Lack of sleep is one of the best ways to get your nerves on edge and plenty of rest will help you calm your nerves.
Our mental preparation was not considered
I have seen many gifted players walk on stage and before they play their first note, I can tell how the performance will go. Many years ago while I was judging a jazz festival in Iowa, I had a very unusual situation unfold. The first band to perform took to the stage and one student caught my eye. She was the bass player for the band and the moment she hit the stage, I knew there was something different about her. She marched to her spot in the rhythm section, placed her music on the stand and began to tune. She checked her settings on her amp, adjusted her stool as well as her stand and I knew that she was a player. At that time, we were recording our comments for the directors and on ta My recording began " There is something about your bass player that caught my eye. She is focused on what she is here for and for some reason; I feel she is a real player". This was recorded even before the band had played their first note. At the end of the day, we gave that same bass player an "outstanding musician award" for her performance. This is the best example I can give for what you need to do to be mentally focused on your performance.
Not enough time was allotted for preparation
We all are guilty for letting things go to the last minute and this is one of the main reasons we get nervous. Here  is a simple exercise which will help you to be better prepared and also release some of your nervousness before a performance. If you are to play on a certain date, move that date ahead two weeks and tell yourself that you have to have your material learned by the earlier date. In this way, you will be prepared two weeks early which will take some of the pressure off and in doing so, relieve more nervousness.
The mechanics of the instrument was not considered
DON'T DECIDE TO CLEAN YOUR INSTRUMENT THE NIGHT BEFORE YOUR PERFORMANCE. Many players think at the last minute that their instrument looks a little tacky and decide to clean it the night before. This is not a good idea for the instrument will not play the same way it did before you cleaned it. This will really rattle your nerves when you play your tuning note and the horn feels like a different horn. You also run the risk of temperamental valves. One of the worst conditions a trumpet player can be in is not knowing if the second valve will come back up after you push it down. Clean your instrument a week before you perform and you will not have this situation weighing on your mind.
I have listed several areas where you could improve your confidence before, during and after your performance and each is important. The most important area is your time spent efficiently practicing and due to the limited space in this post, I will address this area in the next posting. Be sure to stop back for I will give some suggestions on how to most effectively  practice your material which will in turn lessen your performance anxiety.